Phantoms greet you to this paranormal project by author and enthusiast Jeff Lawhead. What began as my second published book, and my first book focusing on "non-fictional" paranormal folklore from across states of the South (non-fictional in that I myself did not make up these stories at least) now includes what I want to focus as an information hub of ghost documentaries, alien and UFO documentaries, folklore, cryptids, paranormal investigations, public domain horror and even music that can help set the mood for enjoying the preceding list of offerings.
On this website, you can find a plethora of fun, spooky reads, video recommendations, soundtracks and music works (some by me, even) as well as information on my Phantoms Fill The Southern Skies book and excerpts of the many, many strange tales that folks in the American Southeast have been reporting and telling for upwards of hundreds of years. Phantoms Fill the Southern Skies was published by 23 House in Texas, USA, circa 2016 and was designed to be the most updated work of many popular paranormal folk stories offered for sale in East Tennessee by that time. Updated research and critical information on popular haunts such as The Bell Witch, The Ghost of Alice Flagg, The Brown Mountain Lights, The Devil's Tramping Grounds, The Thirteen Bridges, The Talladega Superspeedway and The Boo Hag, as well as a large amount of very obscure and very twisted stories; culminating with my very own protracted paranormal experience in Sevierville, TN.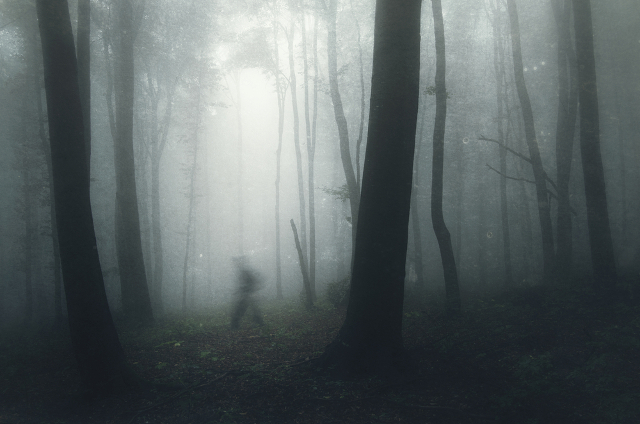 As I have a day job and music quasi-career and many other ventures to create and occupy a busy life, I only get to update this site every so often, but keep checking from time to time as I do get opportunities to batch-load new documentary links, investigations articles, stories and more! These articles and links will also be uploaded to my Phantoms Fill The Southern Skies website.
Thank you and enjoy!
Last updated: 8-1-19.
Original website, WordPress Theme selection/design and hosting provided by Brainstorm Cafe. Further design and implementation by Jeff Lawhead.